Read A Chapter
Chapter 20
Actually, crime did pay. And tipped well, too.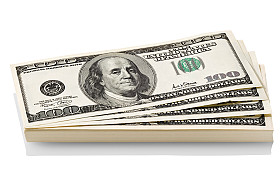 In those pre-computer days, print ads were physically constructed with type, paste-ups, photostats and retouching agencies got from outside suppliers. The companies that provided those components had reps who went from agency to agency picking up and delivering work, taking art directors to lunch and paying the occasional surreptitious gratuity to the production managers who steered work in their directions.
One day a type house rep came into my office and asked if I might be interested in some freelance work. We had known each other for several years, so his question puzzled me. There were few things on the planet that interested me more.
He patiently explained that this was a somewhat different client. It was a criminal enterprise which would remain nameless then and has remained so ever since.
Knowing that organizations of that type generally preferred to be discreet about their endeavors, I wondered why they would need the services of a writer. The rep explained that the group had several legitimate businesses which were subject to the same market forces every company faces, and they wanted to ramp up sales.
My organized crime go-between said he was reasonably sure that dissatisfaction with my copy would result in nothing worse than termination of my services. That was good enough for me. Freelance is freelance, after all.
He set up a lunch meeting between my new client and me for the next day. Since I had been taught that clients are more comfortable dealing with people like themselves, I wore a blue pinstripe suit and a dark blue shirt. I bought a white silk tie especially for the occasion. Then, as now, I wore hats, so I had a snap-brim fedora to complete the ensemble.
When I was shown to the client's table, I realized I might have made a mistake.
Sitting there was a conservatively-barbered and groomed fellow in a grey suit, white shirt and rep tie. With a Harvard class ring. It was like meeting someone from Procter & Gamble who had turned to crime. No doubt after doing a spreadsheet analysis of the options, benefits and risks and a five-year strategic plan.
"Don't ever show up in that costume again," was his genial greeting.
I muttered an apology, and was very, very relieved that I had offended someone from the non-lethal side of the business. Although many people would find it hard to choose between irritating a hit man or a Harvard MBA.
We got over the initial awkwardness and down to business, which consisted of my new client presenting a clear and concise brief on my first project, agreeing on a price and setting a date for me to return with copy. And eating a much better lunch than I ever did when I was picking up the check.
At the next meeting – with me in flannel slacks, blue oxford shirt, tweed jacket and paisley tie – I recited the original brief, presented the copy and explained how and why the copy met the requirements of the assignment. In other words, exactly what I would have done in a meeting with Procter & Gamble.
But at that point the meeting took an unexpected turn. The client said, "Excellent," handed over my fee in hundred dollar bills and tipped me an extra hundred because he liked the work.
No layers of management to review the creative. No endless revisions from folks who just had to have their fingerprints all over the copy. (Of course his principals were somewhat leery about leaving fingerprints on anything.) No month-long wait for payment.
I had a new favorite client.
I wrote ads for their restaurants, clothing stores and real estate developments until I moved to the Caribbean several years later. The client always provided excellent briefings, always bought lunch, always paid generously in hundred dollar bills and always tipped me.
And never once told me his name.